Want to wow the owner with your proposal or interview presentation? Show them that you're already invested by showing them their project in Join.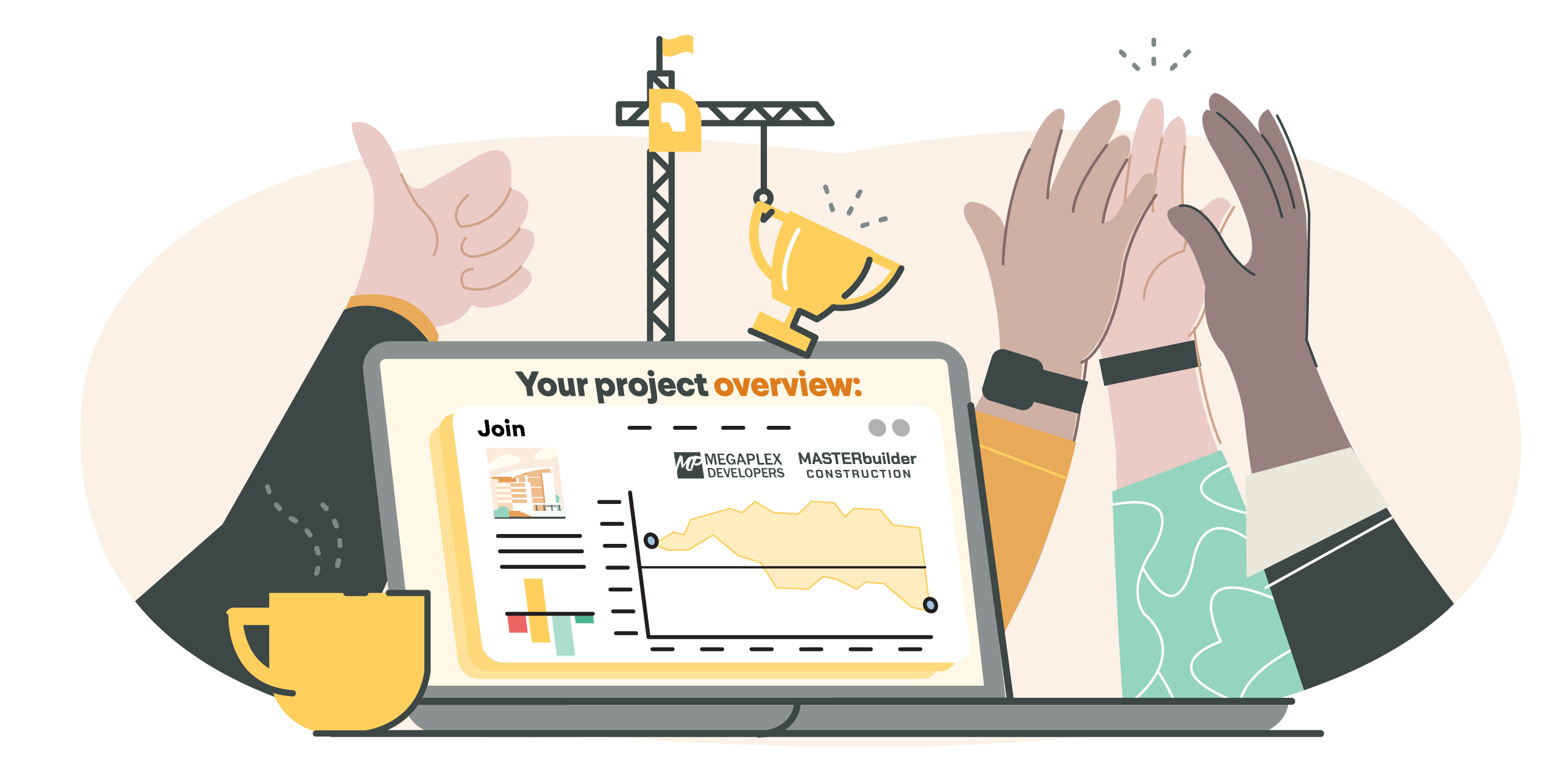 Building trust and strong relationships are key to winning work, but even the best relationships won't eliminate competition for the next project. For your next RFP or interview presentation, use the pursuit project to demonstrate the visual dashboards and access to real-time cost information. This is a great way to stand out and differentiate your company from the competition.
Let's get started!
Starting a Pursuit Project in Join
To really make your pursuit project pop, here are some tips from the section titled A checklist for how to use Join in the presentation in our blog post 3 Ways to Leverage Your Team to Win More Bids.
Tip: Make sure you set your project Status to "In Pursuit" so that this project does not count against your Annual Subscription Value.
Using a Pursuit Project in Proposals and Interviews
During your presentation or RFP response, use screenshots of your Join project Cost Trendline, Estimate chart, and Items chart to convey the visual experience you'll use to enhance the communication and collaboration experience for the project team.
Another good communication tool is the Milestone Summary Report, which aggregates your estimate and Item data into any work breakdown structure of your choosing.
Caution: Before you take any screenshots or do your presentation live, make sure you are using the Owner role to ensure that your permissions and settings match what the owner will see in Join. If you're the project Administrator, navigate to the Team page and click the See Roles button, then click the Preview Role button for the Owner role.
Every owner has different needs in terms of what they find valuable. Make sure you tailor what you show in Join to meet these needs and check out the 6 Tips to Impress Owners and Win More Bids companion blog post for more tips on what other Join customers have found resonates with owners.