Manage company users and settings via the Admin tab
Available only to Company Administrators
The Company Administration portal allows Company Administrators to manage employees at their company, see collaborators working on their projects, and adjust company settings.
Navigating to the Company Administration Portal
From the login page
Company Administrators can access the Company Administration Portal by logging into Join and selecting the Admin tab from the top navigation bar.
From within a project
Click the Join logo in the top left corner to return to the Projects list, then select the Admin tab from the top navigation bar.
Employees
The Employees page includes a list of all users from your company in Join. You can adjust a user's Company Role and click on a user's name to get a more detailed view.

Tip: Want to learn more about managing company employees? Read our article.
Partners
The Partners page includes a list of all users outside of your company that have access to a project created by your employees. Invited users will display as Pending, while those who have joined the project are displayed as Active. Selecting a user will give you additional information about the user and will list which of your projects a user has access to.

Project Stats
The Project Stats page gives you a view of your company's projects and some high-level information about them, including location, status, project costs, project creator, etc.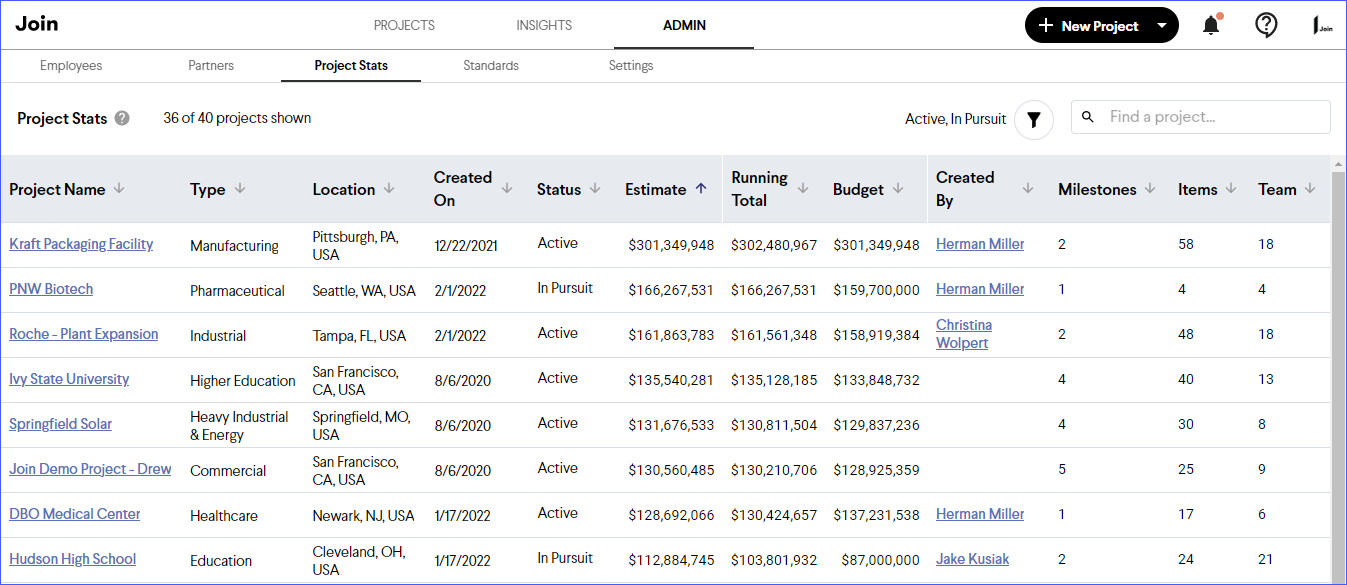 Note: The project list will default to only Active and In Pursuit projects. You can use the filter to display projects with other status'.
Standards
The Standards page lets you set company-level standards that can be used across all new Join projects, including: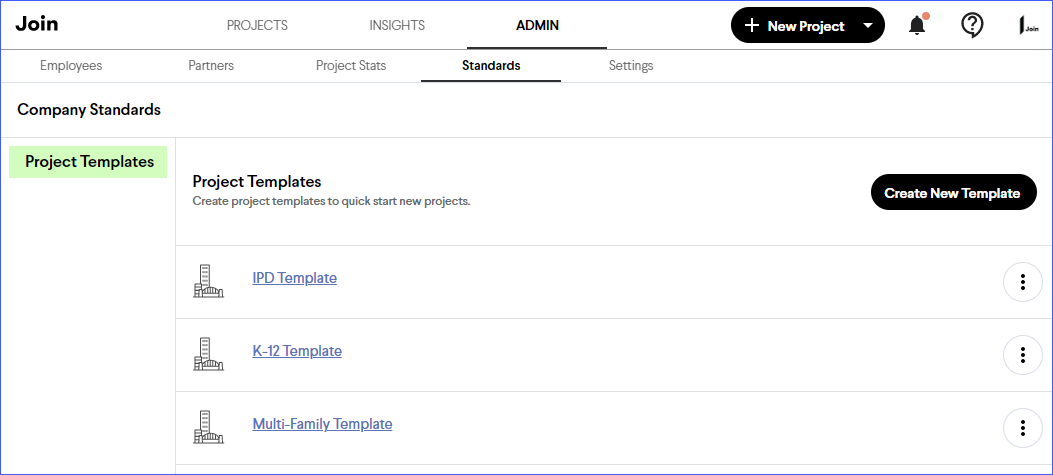 Settings
Allows you to update your company profile, including:
Company Name

Company Type/Industry

Company Logo