Learn how to control the way markup costs are displayed
Cost totals can be calculated and displayed in several different ways depending on the selected display cost setting. Cost totals are displayed in the cost summary in the project sidebar, the dashboard charts, the Item list, the Milestone page, and reports.
Display Costs Settings
There are three different ways costs can be displayed in Join. To switch between these different settings, click on the Display costs drop-down in the project sidebar and select the desired setting.
Show markups allocated -

Markups are included in all cost summaries and

allocated pro-rata into the direct costs.

Show markups separated -

Markups are included in all cost summaries but

are not allocated and are displayed separately from direct costs.
Direct costs only -

Markups are excluded from all cost summaries and only the direct costs are displayed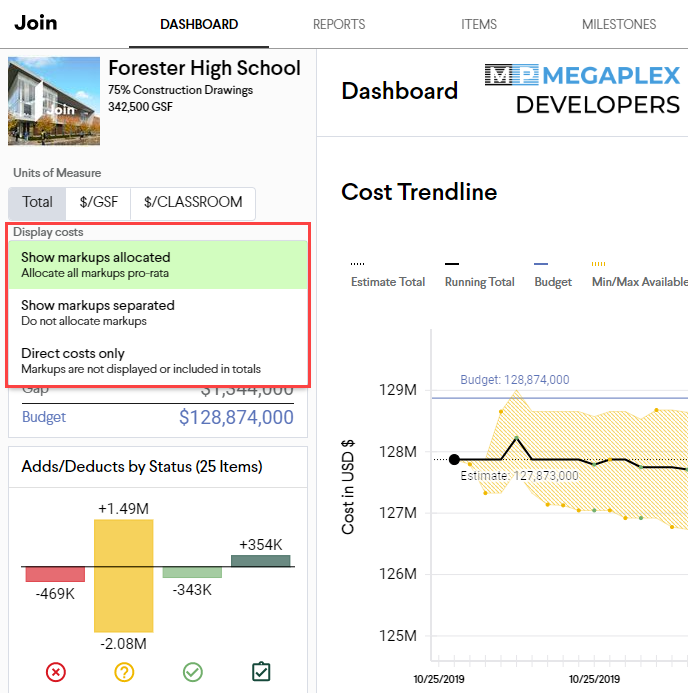 Project Administrators can control which cost settings are available in the drop-down list for other users based on their role. For more information, learn about Roles and Permissions here.