Summary
Data tables are used in Join for information that is organized into columns and rows.
Similar to any other spreadsheet, there are a few ways to copy data for these data tables. You can either copy a single cell or multiple rows & columns of data from:
Another source (like Excel).
This could be Excel, another spreadsheet format, or any tabular data from an estimating platform
Helpful tip: organize your columns in your source to match what you see in Join for easy transferring
Another data table in Join
Example
See this in action for an example milestone estimate table: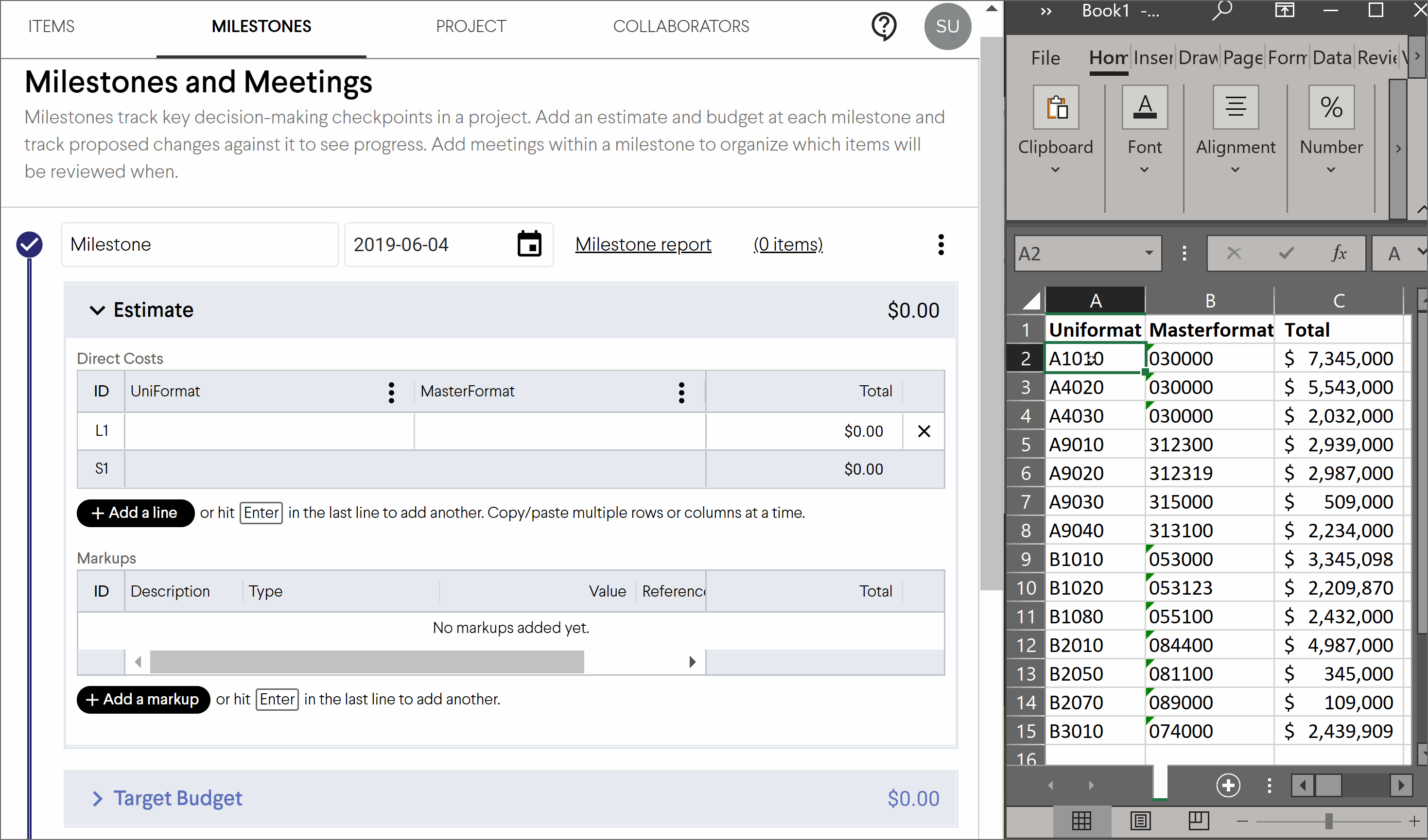 More info
Copying and pasting a range of data is not yet available in a few specific tables. Here is where you can do this right now:
Tables where range copy/paste is available:
Item estimate tables
Milestone estimate tables
Milestone target budget table
Category tables (when you create a custom set of categories for a project)
Tables where range copy/paste is not yet available:
Markups tables
Editing a category tables (for now, you can edit existing custom categories one at a time)