Disabling Built-in Categorizations (Legacy)
Caution: This is only applicable to articles created before 06/16/2023
Join provides two built-in categorizations for specific versions of MasterFormat and UniFormat. If your project uses a different version of either of these work breakdown structures or does not use them, you can disable them.

Once disabled, the option to group and filter by the disabled categorization(s) is hidden on Items, Milestone Estimates and Budgets, Dashboards, Reports, and limiting access to Collaborators by Category. Doing so will help eliminate confusion when using similar category names for your project's version of UniFormat and MasterFormat.
Disabling Built-in Categorizations
Click the Settings tab in the top navigation bar
Scroll down to the Categorizations section
Click the toggle next to the Built-in Categorization(s) you want to disable
Click the Ok button to confirm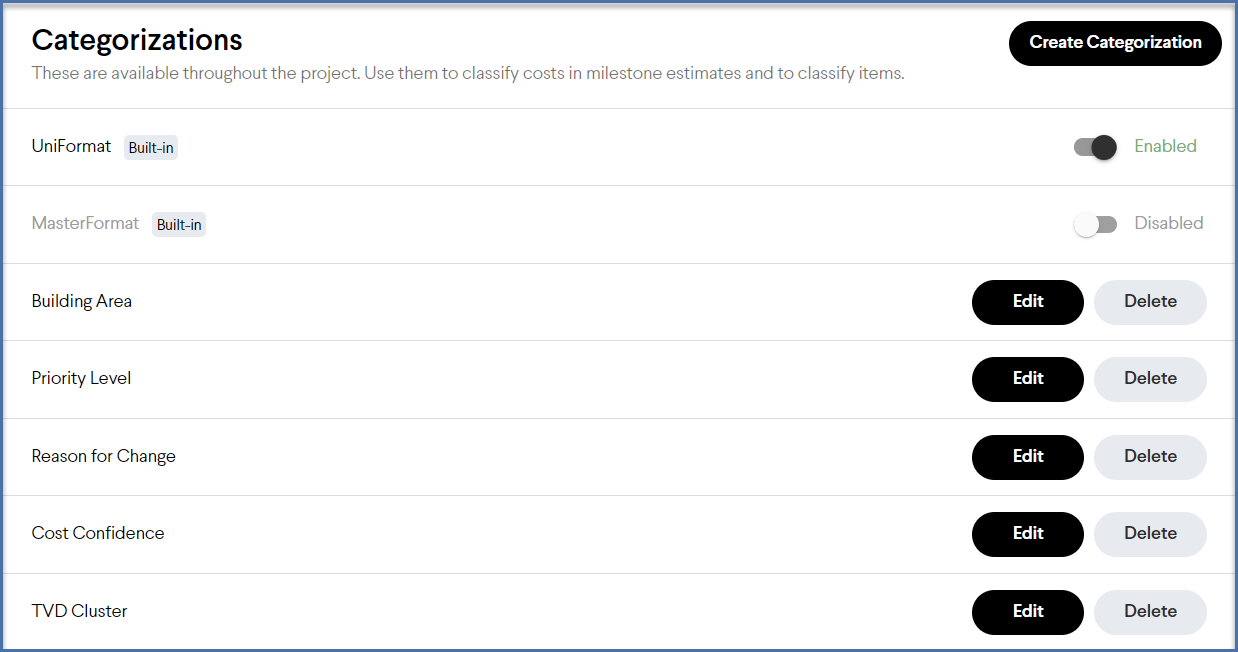 Note: Built-in Categorizations can be reenabled anytime, and any previous Category information will remain intact.