Custom Categories are a great way to group, sort, and categorize your cost data. Join includes two built-in Custom Categories for UniFormat and MasterFormat and allows you to create your own Categorizations. Common uses for Custom Categories include mapping to your work breakdown structure (WBS) or other information that helps you drive towards a decision, such as priority, building scope, or team.
Once you've set up your Custom Categories, you can use them for:
Organizing cost estimates under new categorizations or default ones
View and present project data in your customized categorizations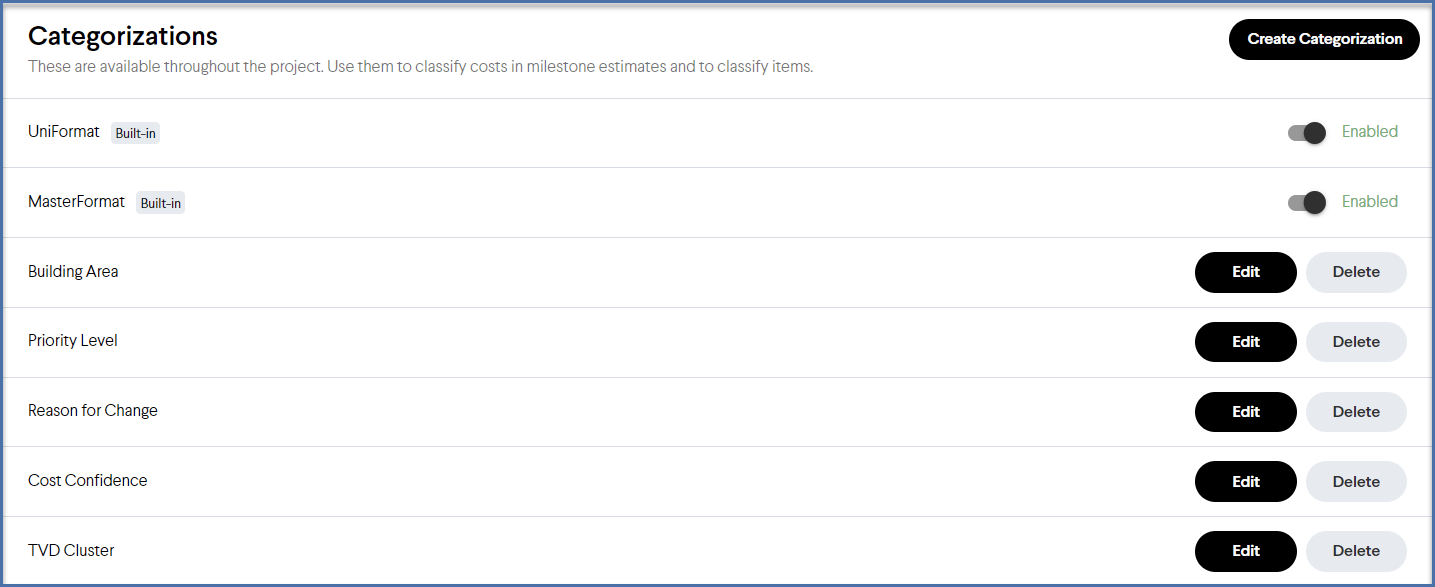 Category vs Categorization
In Join, a "Category" is like a custom tag that can be applied to an item or milestone cost estimate, and a "Categorization" is a group of related categories. For example, if you wanted to track space types, you could create a "Building Scope" categorization with categories of "Offices", "Classrooms", "Bathrooms", etc. If you wanted to identify items based on their level of importance or priority, you could create a "Priority" categorization with categories of "High", "Medium", and "Low". The options don't end there; you can create any categorization to organize your project by clusters, bid packages, sustainability, aesthetic impact, etc.
Next Step: Now that you know what Custom Categories are designed for, learn how to create one.