So, you're a Join Champion. I bet you're wondering where to start. Don't worry! You can start right here.
Join Champions are vital members of a company's Join Team. Your efforts in this role will profoundly impact the success of Join during the onboarding phase and beyond.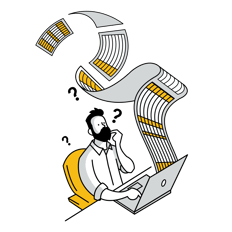 What does it mean to be a Join Champion?
Join Champions are responsible for actively participating in the onboarding process and becoming a Join expert. They are accountable for driving adoption & providing guidance internally.
A Join Champions key responsibilities are:
Become a Join expert, learn the platform & understand the business problems it solves for your organization
Serve as the primary resource internally for Join related questions
Advise your colleagues on best practices & when to use Join
Help onboard new projects/teams, ensuring they start on the right foot
Identify new opportunities for Join on your projects
Provide product feedback to Join
Over time, defining your company standard operating procedure (SOP) for the use of Join
Becoming a Join Champion is more accessible than you think. Just follow these simple steps.
1. Get Familiar with Join
Watch the Join Walkthrough video to learn the foundations of Join and start building your confidence in the system. This guide will help you learn how to successfully run a project in Join, from pursuit through closeout.
2. Get Hands-On
Got an estimate handy? Maybe one from the project you're currently working on or from an old project. Follow our Project Quickstart guide to create a project in Join, upload your estimate, and start applying what you've learned. Nothing beats hands-on experience with your data for learning how to navigate and solve any hiccups that may arise in an actual project.
3. Create a Community of Champions
There's a reason we recommend companies have multiple Champions 😉 Things are always better when you have people to help out. Set up regular check-ins with the team to share wins and pain points, problem-solve together, document lessons learned, and set new company standards.
Tip: We recommend starting by reviewing current company work breakdown structures (WBS) standards and creating a default set of custom Categories.
Don't worry. We've got you covered. In addition to your fellow Join Champions, the Join Success Team is here to help. Reach out to your Account Manager or success@join.build.