Inviting your Project Team
Collaboration is a key aspect of Join, so you'll want to invite both your internal team and external project team to get the most from Join.
Inviting team members
Click the Teams tab, in the top navigation bar
Click the + Add Collaborator button in the top right
Select a role, for the user you are adding
Add their email address
If needed add their project responsibilities (e.g. Drywall trade partner) and include a relevant message (these steps are optional)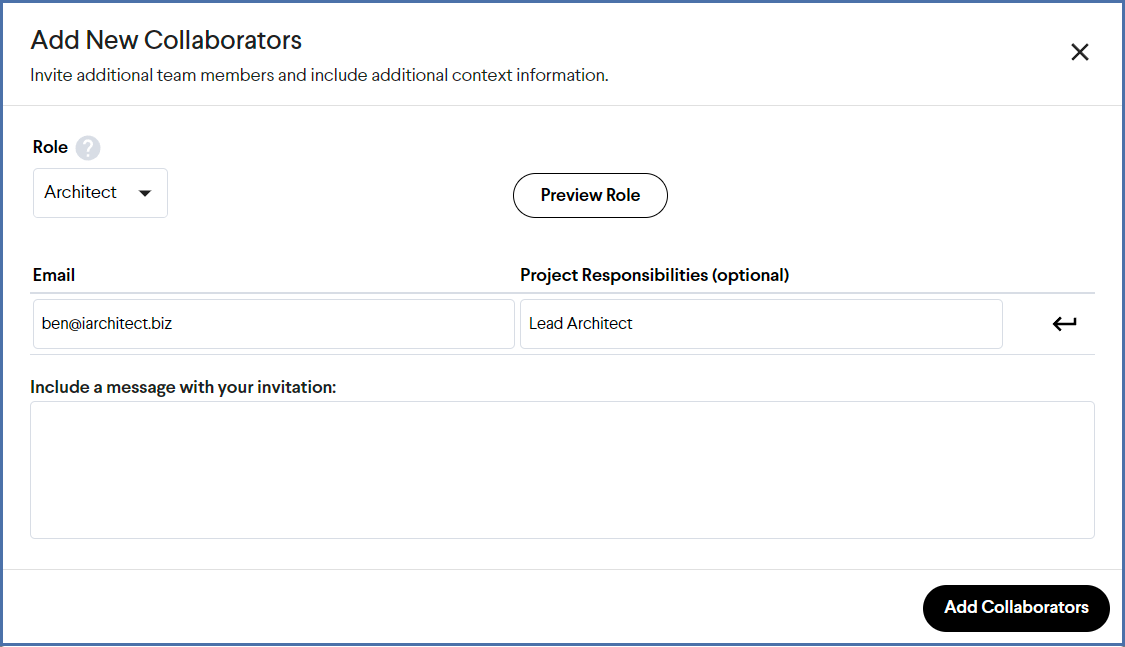 Tip: You can add multiple team members at one time, provided they have the same role.
That's it! Your team is now ready to collaborate together on your project. To learn more about collaborator permissions in Join, check out these articles.