Creating an Item
Items are how Join allows you to track ideas to be explored or decisions to be made. Each item has a set of information to make it easy to brainstorm, analyze, and review an idea.
Click the + New Item button in the top right of the project screen to add an Item. Fill out as many fields as you like. Only the Item Name field is required. Don't worry if you don't have all the information, you can edit Item information later from the Item detail page. If you are not ready to share the information with the team you can set the Visibility to Draft to continue working on it before you share it with the team.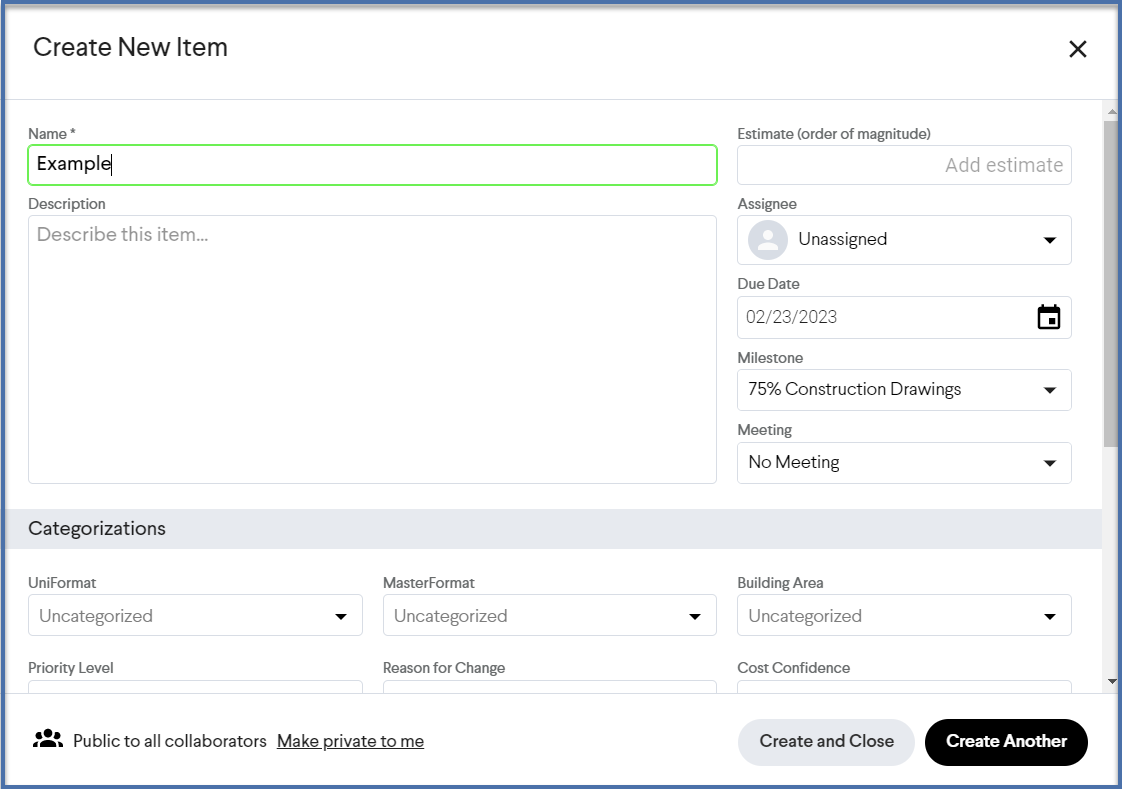 Congratulations🎉, you've added your first Item!
Tip: Now that you have the basics down, you can add mutually exclusive Options to Items or create Private Items to draft prior to publishing.