Item Activity Feed
See the latest activity across all your project's Items in one location.
Item Activity Feed
The Item Activity Feed page shows you all the same activity that is currently logged in the Item Change History section of an Item, but for all Items on the project in one location. This will help you quickly see the latest changes to Items without having to look through each Item individually.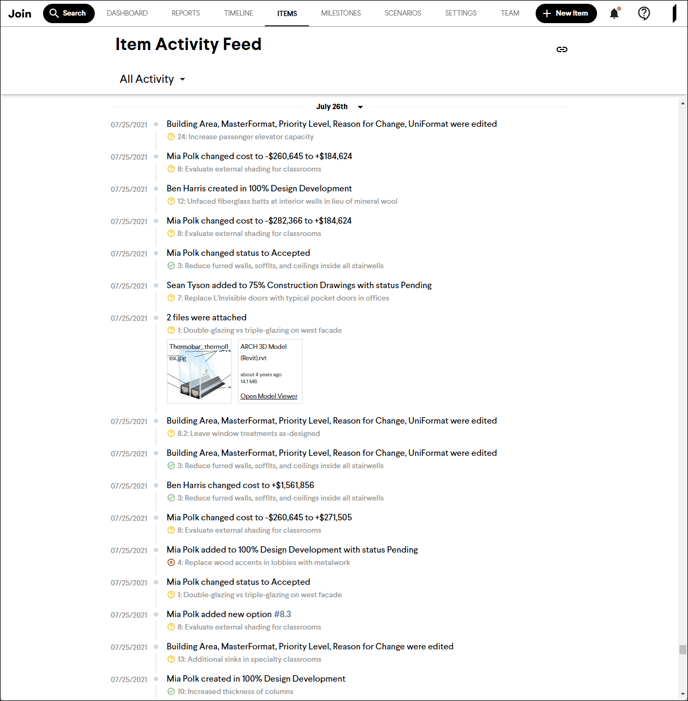 Accessing the Item Activity Feed
To access the Item Activity Feed on your project click the Item Activity Feed hyperlink at the top of the Dashboard page or the Item page.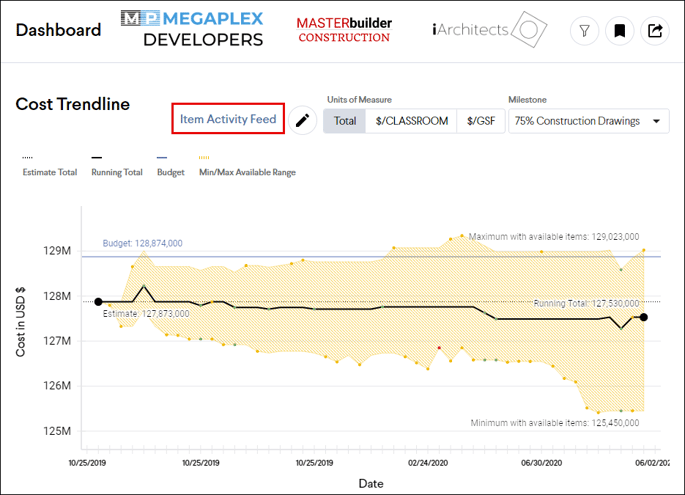 Filtering the Item Activity Feed
The Item Activity Feed can be filtered using the dropdown menu at the top by selecting either of the following options:
My Items Activity - All activity from Items you created, commented on, are assigned to, and were @-mentioned in
All Activity - All activity in order of date
Viewing Item Details
To view the details of an Item in the Item Activity Feed either hover over an activity in the feed and click the Details button to open the Item Sidebar, or click the name of the Item to open the detailed Item view.