Custom Categories Overview
Project settings include MasterFormat and UniFormat classifications as well as custom categories. See the Custom Categories section to find out how you can define and use project-specific classifications with milestones, items, and dashboards.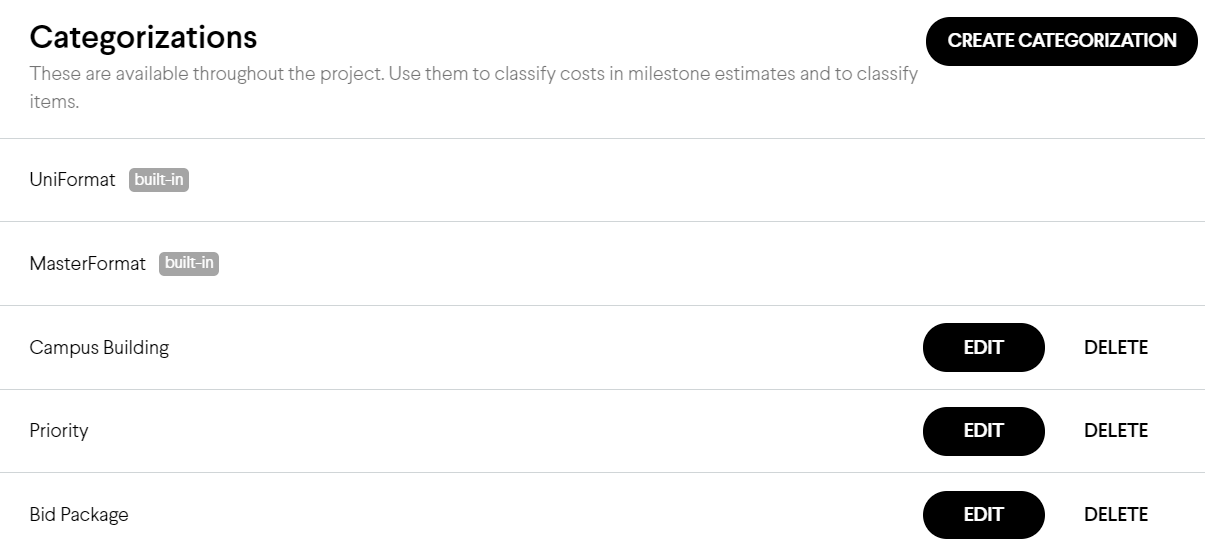 Now you know what custom categories are designed for, learn how to create one.